2,224 pictures, 1,023 lives
Dear Friends,

I had the pleasure of having a long overdue dinner with a good friend recently. As we chit-chatted over the meal, our conversation naturally turned to animals. I grabbed my cellphone to show her just one picture of a recently rewarding rescue. A picture of a beautiful, young U.S Navy veteran from Florida who will be welcoming two puppies into her life—puppies I had the pleasure of delivering and who will be trained as service dogs…

As I scrolled to show the picture, I stumbled upon a little Corgi mix that came to us near death. She had emergency surgery to remove excruciatingly painful bladder stones. She was abandoned and left to die in a shelter. Next, I came upon Wyatt, who was hit by a car and faced euthanasia at an overcrowded shelter. We took him in and had his crushed leg amputated. He has since healed and found a wonderful home. I scroll further… to Willow… a beautiful purebred Wiemaraner who was thrown from a van in a 7/11 parking lot. After futilely searching for the culprit, her owner, or both, Willow found a home through our friends at Weimie Rescue. Scroll further to one of my favorite litters of puppies who were at a "kill only" shelter. You read that right… no adoptions at all to the public. These seven little, cute-as-a-button pups and their mom found a safe haven at Save-A-Pet and, ultimately, forever homes. And then there's Sage, a soulful and spirited young German Shepherd who was given up by her owner simply because she was too strong for a young child to walk on a leash. Sage now lives with the local constable and is a very happy and spoiled girl.

By now, you think my neighbor is bored? Nope! She is an animal lover and as long as I tell her only happy endings, she will listen in awe. There is the cutest fluff ball kitten that got his head stuck in a vent pipe under siding of a house. This feral little furball was pulled out to safety. We named him Cinnabon and he was quickly adopted! I Scroll back to "Six," a throw away pit bull who was chained up, burned with acid and left for dead. He is now proudly serving his guardian dad, who is a United States Army veteran in Washington D.C. In the end, Six is one lucky dog, although Dad would say he's the fortunate one…

Speaking of lucky dogs, I show my friend the famous Sheba and her seven puppies who we brought back from Afghanistan to be reunited with the soldiers who cared for them during their war deployment. It was a September to remember! What an exciting, joyous reunion. Another Paws of War mission complete!

Then there are the pictures of the not so lucky. The ones we didn't get to in time. It's the cold reality of those who don't survive through the cruelty and abuse they have endured. Heartache is what we live everyday. I never get comfortable with the sadness. But… it is the love, dedication, compassion and the happy endings that keep us going, the determination that there will be no more suffering. It is how we can honor those who never got the chance to heal.
While my phone captures snapshots, my heart carries the stories. Their lives are my life, and this entanglement is one I both cherish and suffer. Dogs, cats, horses, ferrets, rabbits, guinea pigs, rats…many that once suffered have gone on to rise, to forgive, to live.

This time of year is filled with holiday pleas for many worthy organizations. Many charities are suffering due a struggling economy. Save-A-Pet Animal Rescue is no exception. But I will tell you that when I look back to 2013 I'm amazed myself at all the over 1,000 lives we have saved. As I sit here typing with my own rescue brood of 4 Mastiffs, 2 Chihuahuas, 1 Shih Tzu and a Pit Bull, and many rescued cats, I hope you will help us accomplish all that and more in 2014 because right now, there's a dog on a chain, freezing and hungry, scared and hopeless. We are his hope. YOU are his hope. As the late Nelson Mandela so wisely said, "It always seems impossible until it's done."

May your holidays be blessed with peace and joy,

Sincerely,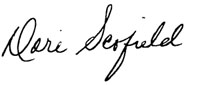 Dori Scofield
Founder/President
Save-A-Pet Animal Rescue
Together we save them!