The bitter cold, wind, sleet and rain are bearable for us as humans only because we have the warmth of a home with heat, a comfy couch, food whenever we hunger, and water whenever we thirst. We have the freedom to walk anywhere, anytime we choose.
But imagine what it would be like to be tethered to a tree 24/7, 365 days a year with a 40lb. tow truck chain and little respite other than a thin plywood house waiting for the bare essentials. This Holiday season many dogs will suffer in silence in the icy months ahead. Frostbite and death are all to common for dogs left in frigid regions.

Every year, Guardians of Rescue receives hundreds of calls by concerned residents pleading for help for dogs tied up to trees, with well worn circled paths surrounding their houses...their only exercise from their shackled existence.
Dogs such as Romeo, who lived on a chain with a flimsy plywood shelter, filled with rainwater. It offered little protection from the elements. Guardians found him shivering from the bitter cold, uncertain if we were friend or foe.

Our "Guardian Angel" Program makes a life changing difference to dogs like Romeo, by providing insulated dogs houses, releasing them heavy chains and giving comfort and protection from the bone chilling cold for years to come. That's why your home for the holiday sponsorship can mean the world to dogs like Romeo.

Our animal companions deserve to be snuggled up in front of a nice cozy fireplace this holiday season. Guardians of Rescue strives to convince owners to bring their dogs indoors as part of their family, but when we cannot persuade them to do so, a new dog house and comforts from the elements is our only settlement. Removing the tow truck chain and replacing it with a lightweight tangle free tie-out cable, gives more freedom to move about and explore. It is the least we can do for our fellow sentient beings.

Romeo is overjoyed with his new house and he lost 40lbs of chain! He delights in the minimal comforts of his new home, some new toys and the freedom to move much easier.
He asks for so little but his tail wags with continual delight. Though our hearts are not completely healed leaving Romeo, it gives us a sense of hope for a better quality of life.

So today, as you share a snack with your furry companion, cuddled up and warm, please consider one not so lucky. A dog like Romeo waiting for you, his Guardian Angel to help him through another outdoor winter season.

When you make a Guardian Angel sponsorship gift, your return is knowing a cold, lonely dog is safe and warm and that will last long after the holiday season.

Whether you can sponsor one doghouse for a single payment of $250 or make a donation in any amount, your gift will go directly toward our outreach serving the many dogs waiting for the protection they deserve.

Wishing you and yours all the warmth and joy of the holiday season.

Sincerely,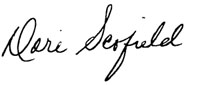 Dori Scofield,
Vice President