Pets In Need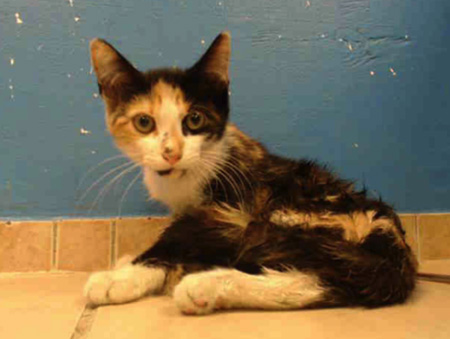 Save-A-Pet Rescues 28 Kittens from High-Kill Shelter
Twenty-eight kittens were rescued from certain death by Save-A-Pet Animal Rescue and Adoption Center, Inc., including one with a broken leg.
Little Milly was literally plucked from the euthanasia table and saved in the nick of time, but her broken limb will require medical attention. All 27 other kittens will also need help with their medical costs and care, until Save-A-Pet can find them suitable homes.
How can you say no to this face? Help us make her remaining eight lives happy ones!