Kids Helping Kritters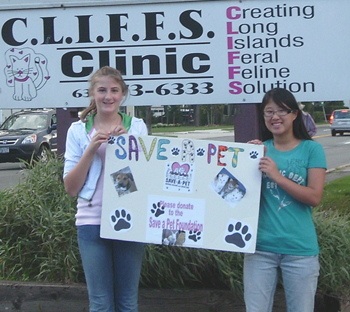 These kids raised funds for Save-A-Pet with a lemonade stand. Thanks kids!
Thank you Julia Michaels and Jennifer Combs!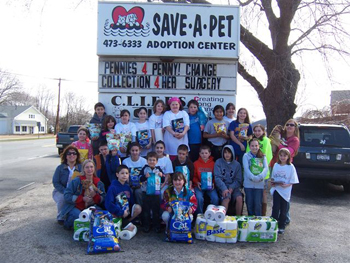 The Terryville "Caring Acts" students donate items and time at Save-A-Pet. Thank you!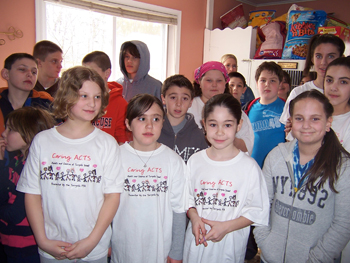 Thank you "Caring Acts" students!
Kirstin loves animals very much and wants to be a veterinarian. She thought giving to animals that are not fortunate enough to have homes was a much better idea than favors for her upcoming communion. Kirstin was so impressed by meeting the animals that when we left she asked when we could come back and visit again. Thanks Kirstin!