Licorice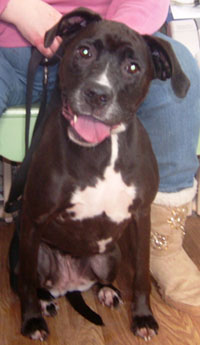 Licorice

Animal: Dog
Breed: Labrador Retriever/Pit Bull Terrier Mix
Sex: female
Age: adult
Size: large




Licorice has a very sad story. She was adopted as a puppy and was given all the love she deserved. As she grew into an adult her family split up and poor Licorice was left to live in the home all alone. Her Mom came several times a day to care for her. After several years she realized Licorice deserved better. Licorice is now at our shelter hoping that her next home will be forever.


This pet is up to date with routine shots.
This pet is already house trained.
This pet has been altered.